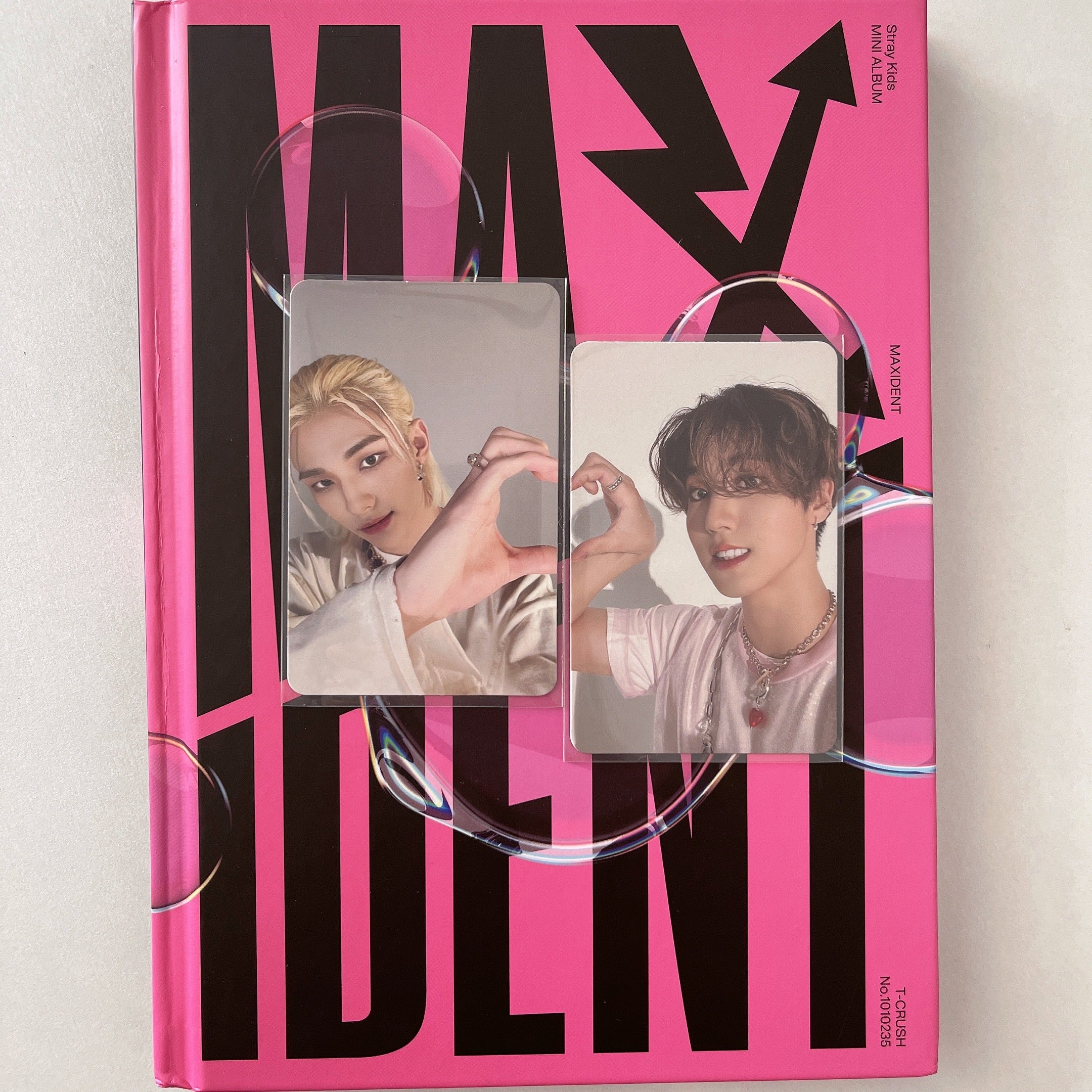 STRAY KIDS MAXIDENT T-CRUSH VERSION - HYUNJIN/HAN PC
Album and all inclusions come with this listing. 
CONDITION: like new, the album was only unboxed for one minute to reveal the photocards and all photocards were sleeved immediately.
Additional shipping costs will be charged at checkout.
International customers may be responsible for customs or VAT fees.