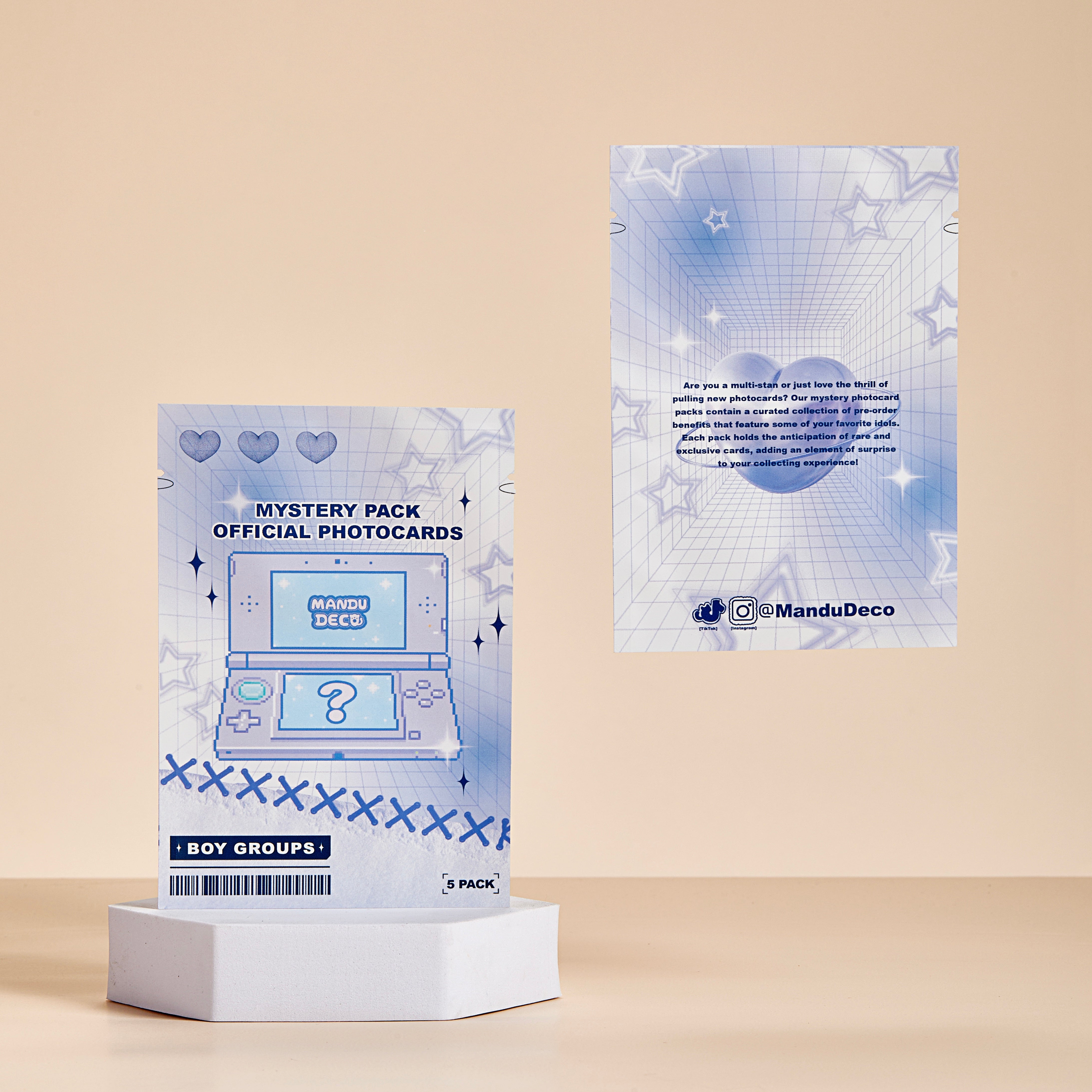 MYSTERY PHOTOCARD PACK (5PCS)
Mystery photocard packs contain 5 official pob or lucky draw cards. They will not have any album photocards! There's also a possibility of pulling god packs, which will contain a full set of cards from one group 😮
Possible groups/individual idols you can pull in this release include:
BG: ZB1, NCT DREAM, DOJAEJUNG, ENHYPEN, STRAY KIDS, THE BOYZ, ASTRO, XIKERS, RIIZE
GG: TWICE, IVE, NEWJEANS, AESPA, ITZY, NMIXX
All sales are final and cards cannot be exchanged for your preference! 
Due to the material of PVC lucky draws, there may be scratches during manufacturing. Unfortunately it's out of our control and we cannot process a refund for any scratched PVC photocards.